About Us
Simplify Your Process | Supercharge Your Results.
Troparé Sheets is developed and operated by Troparé Inc., a leading software development company located in Orange County, CA. Troparé has been developing mobile applications for over 15 years serving more than 4.5 million users worldwide.
Innovation
We are a team of out-of-the-box thinkers that push the boundaries of technical innovation. With fifteen (15) issued technology patents and an additional six (6) pending, we pave our own path.

Simplicity
We like to keep it simple. Troparé Sheets is a no-code service allowing anyone, no matter their technical expertise, to create mobile applications - it's that simple.

Commitment to Customers
We strive to develop customer relationships that do not just make a positive business impact, but a personal one as well.

Craftsmanship
All Troparé solutions are built in-house, run entirely in the cloud, and are powered by Troparé's proprietary database engines.
*Additional Information
Troparé Inc. holds the technology patent that leverages collaborative cloud services (e.g. Google Sheets) to build and share apps.

Troparé has been creating mobile applications since 2006 and was established in Sunnyvale California.

Troparé is a Forbes Communications Council Member.

Troparé's patented mobile application development platform has been tried and tested by more than 4.5 million users worldwide.
Ready to get started?
Contact one of our Representatives Today
LET'S GO
Leadership
Founder & CEO – Greg Carpenter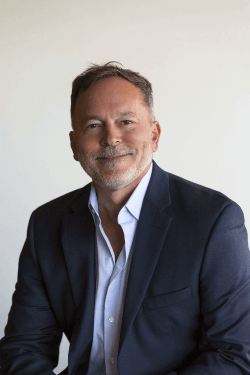 Greg Carpenter is a multi-time entrepreneur with numerous successful exits to companies like Microsoft. Greg founded his first company developing the first 32bit version of dBase IV and the award winning database graphics product Espia – later acquired by Microsoft in 1993. At Microsoft, Greg founded the 'Microsoft Windows Media Technologies' division, among other things, working at the director level in development, marketing, and business development throughout his time in Seattle.
Greg retired in 2001, only to be drawn back as an executive in a highly funded dot-com company before being approached by Ralph Lauren to be CTO of Ralph Lauren Media and launch 'polo.com,' the clothing giant's first online experiential website/store. After time in New York, Greg retired for the second time, only this time to be drawn back in by the mobile revolution shortly thereafter. Greg co-founded Boopsie (2006), sold in 2016, and began Troparé Inc. in 2014.
© TROPARE INC. 2014-2022 ALL RIGHTS RESERVED.